Apple plans to move 25% of all iPhone production to India by 2025
September 23, 2022
Apple will move 25% of its entire iPhone production line to India by 2025, according to JP Morgan analysts, as it seeks to diversify its supply chain. Reuters).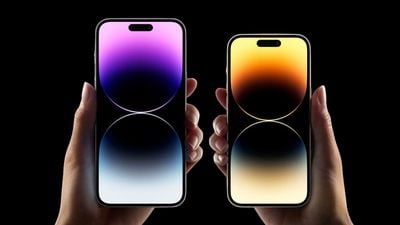 Apple currently manufactures some ‌iPhone‌ models in India, including the iPhone 13 and soon the iPhone 14. Apple's supply chain is still heavily concentrated in China, but the company has made efforts to move suppliers and production lines elsewhere.
JP Morgan analysts believe that 5% of iPhone 14 production will be moved to India by the end of 2022, with a significant shift three years from now. In addition to moving 25% of iPhone production to India by 2025, analysts expect Apple to move 25% of its other product lines outside of China, including AirPods, Macs, Apple Watches and iPads.
Apple's suppliers, including Foxconn, have invested heavily in supply chain infrastructure, factories and training in India over the past few years. Apple is expected to begin manufacturing ‌iPhone 14‌ models in India in the coming weeks, but the company's high priority on privacy has reportedly complicated plans.
Similar stories
Major iPhone supplier plans further push into India as Apple seeks to diversify its supply chain
Foxconn, Apple's largest supplier, plans to further expand its presence in India by opening a new manufacturing facility at an existing factory in the country to manufacture the iPhone, The Economic Times reports. According to the report, Foxconn is set to begin production in the new building just a few months after increasing domestic hiring in recent weeks.
Apple privacy standards make iPhone 14 production difficult in India
Apple will begin production of the iPhone 14 in India about two months after the first wave of devices is released from China, as manufacturing partners try to replicate the complex iPhone supply chain in another country for the first time. Bloomberg reports that Apple is working with suppliers to ramp up production in India and "close the production backlog for the new iPhone…
Apple now produces iPhone 13 in India
Apple and its main supplier Foxconn currently manufacture the iPhone 13 in India, Reuters confirmed, signaling an ongoing push to diversify its product supply chain outside of China. India has become home to the production of several Apple products. Last year, the company began producing the iPhone 12 in the country, and according to Reuters, Apple has plans to begin production of the iPad…
iPhone 12 production halted in India due to food poisoning protests
According to Reuters, iPhone 12 production in India has been halted due to food poisoning protests at a Foxconn plant. A Foxconn factory near Chennai in southern India that makes iPhone 12 models will close this week due to worker protests. Protesters reportedly blocked the main highway leading to the plant in retaliation for the hospitalization of 150 employees…
Apple is reportedly moving some iPad production from China to Vietnam
Apple is moving part of its iPad production from China to Vietnam for the first time, according to Nikkei Asia. Currently, the vast majority of the iPad supply chain is in China. Apple is reportedly interested in moving at least some iPad production to Vietnam from January 2021, but supply chain issues last year reportedly delayed the move. Now…
India considers new rules that could force Apple to accept USB-C on iPhone
Following in the footsteps of the EU, India is currently in the early stages of considering imposing regulations on consumer products sold in the country that require a universal standard charger, including USB-C, by 2024, according to Mint. Earlier this summer, the EU reached an agreement that would force Apple to implement USB-C on iPhones and AirPods by fall 2024. Although the agreement…
iPhone 14 may be in short supply after launch
According to reports from last year, some iPhone 14 models could be in short supply when new devices arrive in just a few weeks. Earlier this year, Nikkei Asia reported that at least one iPhone 14 model was released three weeks late due to the impact of lockdowns on Apple's supply chains in China. Haitong International Securities analyst Jeff Pu explained that the model in question …
Apple again delays the opening of the first Apple Store in India until next year
Apple has once again postponed the opening of its first retail store in India, The Economic Times reports. The store was originally scheduled to open in 2021, but the global health crisis and economic uncertainty forced Apple to delay the opening. Now Apple has decided to delay the launch until early 2023, and today's report says the company is aiming for a launch between…
Popular stories
Video review: four days with the iPhone 14 Pro Max
On Friday, Apple released the new iPhone 14 models, and MacRumors videographer Dan filmed one on launch day. He has been using the iPhone 14 Pro Max continuously since its release, and on the MacRumors YouTube channel he shared his initial thoughts on the everyday experience with the latest iPhone. Subscribe to the MacRumors YouTube channel for more videos. Dan's mini review highlights…
Rumored to have five new iPad Pro features coming next month
Apple is rumored to be announcing new 11-inch and 12.9-inch iPad Pro models as early as next month. The new iPads will be the first update to the iPad Pro series since April 2021 and will be an overall gradual update that will bring new features and functionality to the highest level of iPad. Apple is reportedly planning an event in October to announce new iPad Pro models as well as…
Some iOS 16 users are complaining about slow Spotlight searches and battery drain
It's been nine days since Apple released iOS 16 to the public, bringing major changes to the lock screen, messages, maps, and more. In the days following the release, some users experienced a range of issues on their iPhones ranging from poor system performance to battery drain. Over the past few days, iPhone 14 Pro users have shared specific bugs related to Apple's latest high-end iPhones, …
Realme crowdsourcing ideas to copy Apple's Dynamic Island
Chinese smartphone maker Realme is asking its "loyal fans" for ideas on how to copy Apple's Dynamic Island from iPhone 14 Pro and iPhone 14 Pro Max. Realme says that in a call, "the UI around the camera hole can take on different shapes and sizes to display incoming phone calls, alerts, notifications and more," just like Apple's Dynamic Island. The company finds this idea…
iPhone 14 Pro Max teardown gives you a closer look at the unused SIM tray area on the US model and more
Repair site iFixit today shared a detailed teardown of the iPhone 14 Pro Max, providing an opportunity to take a closer look at the internals of the device. Notably, the teardown includes a photo of the plastic spacer that replaced the SIM tray in the US model. All four iPhone 14 models sold in the US no longer have a physical SIM tray and rely entirely on digital eSIMs. Disassembly confirms that…
iPhone 14 Pro buyers run into trouble just days after release
The iPhone 14 Pro and iPhone 14 Pro Max were officially released last Friday, and since their release, users have experienced several bugs and issues ranging from low battery life, AirDrop not working, camera shake, and more. All iPhone 14 Pro and iPhone 14 Pro Max shipped with the original version of iOS 16, but out of the box customers were expecting iOS 16.0.1. Update for…