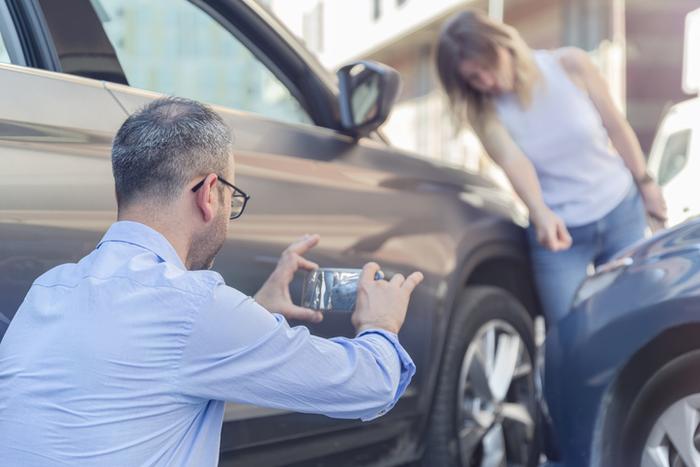 Auto insurance premiums are rising for a number of reasons related to inflation, but that's not the only aspect of the industry that customers are having trouble with. Consumers say the real problems start when they file a claim.
The JD Power 2022 US Auto Claims Satisfaction Study shows that customer satisfaction with the auto claims process has dropped seven points on a 1,000 point scale from 2021 as customers begin to lose patience with the process of getting their vehicles repaired.
As we recently reported, auto insurance premiums are rising because it costs more to repair or fit vehicles that have been in an accident. Medical costs associated with car accidents are also on the rise.
"Insurers are in a tight spot with their own profitability under pressure and a myriad of external factors leaving their customers increasingly disillusioned with the entire claims experience," said Mark Garrett, director of global insurance information at JD Power.
Consumer frustration
Satisfaction with almost all factors in the survey has dropped, but the JD Power survey shows that satisfaction with the repair process has dropped 9 points year-over-year. Consumers are increasingly frustrated with the slow pace.
Maryam, of Scottsdale, Ariz., said she was recently in a car accident and was not enjoying the Geico claims experience.
"No claims adjuster was assigned to my claim and no one contacted me to process the claim," she wrote in a ConsumerAffairs review. "The claims representatives are extremely unprofessional and don't know how to answer questions about an insurance claim."
Empathy helps
The study found that when insurance companies gave customers an accurate time cycle for handling a claim, their satisfaction score increased. The authors also found that a little empathy goes a long way.
"In a world that seems to have become crass and disingenuous, Progressive customer service is, in my experience, their biggest brand ambassadors," wrote Bryan, of Corpus Christi, Texas, in a glowing review from ConsumerAffairs. "I will review Progressive for Business solely on the basis of the respect EARNED by the employees with whom I have had the pleasure of interacting."
Who best handles the claims process? None of the Big 5 companies feature in JD Power's top 3. Amica Mutual ranks highest in overall customer satisfaction with a score of 903. NJM Insurance Co. ranks second and Erie Insurance ranks third.
The research also concludes that insurance companies' efforts to control their spending by pushing customers to use digital communication channels are counterproductive, noting that not all customers feel comfortable using them.