Finally, a culinary strategy that allows you to reduce cooking time (even on Rosh Hashanah) – The Forward
September 23, 2022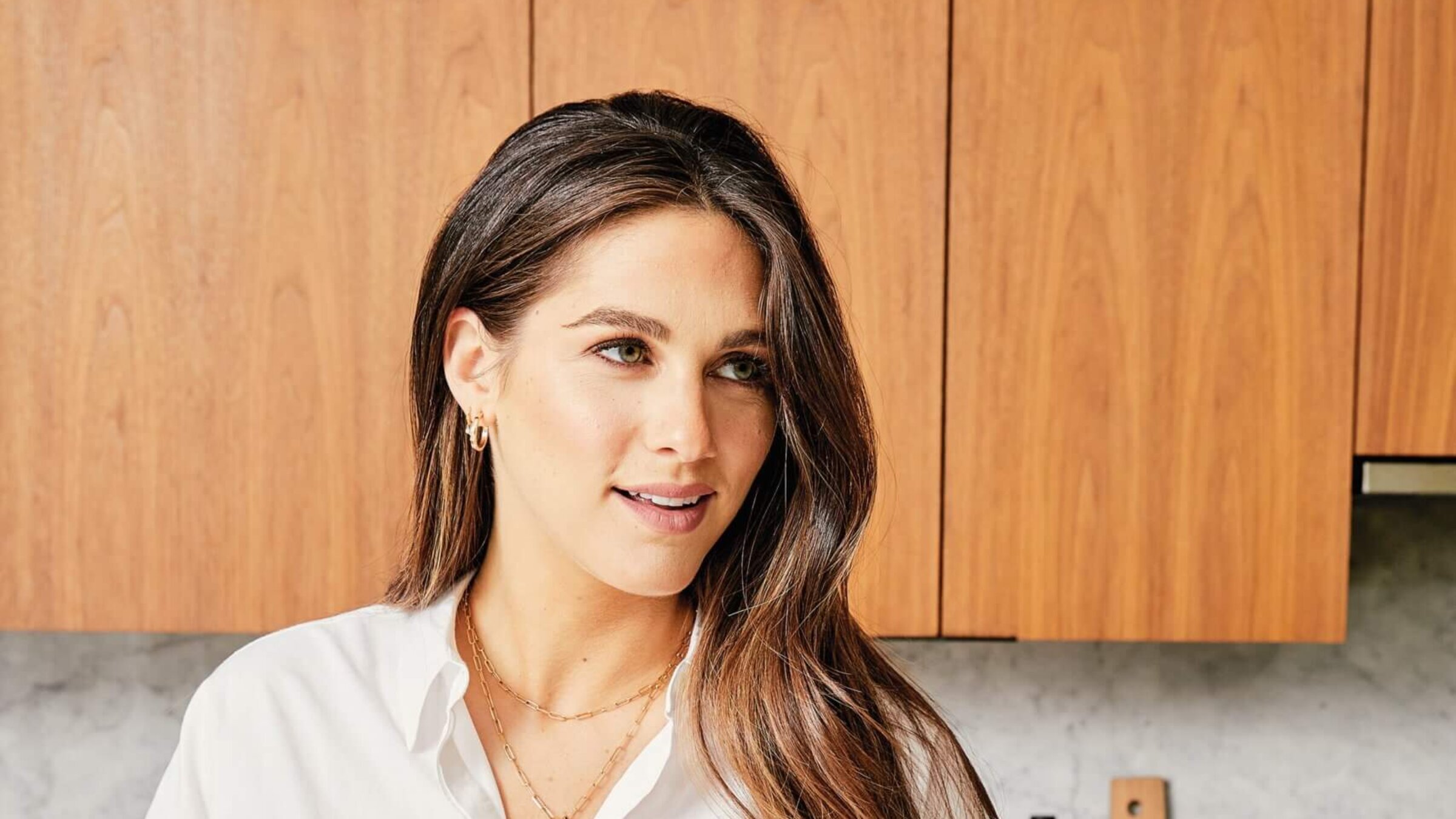 Looking over Prep + Rally, a new cookbook that offers an impressive repertoire of creative family meals and strategies for making them as stress-free as possible, I wish Dini Klein had written it. many years ago. I certainly could have used such guidance when my grown children were young, and like many moms and dads, I juggled work, parenthood, and the desire to set the table for well-balanced meals, no matter how burnt out I was. can feel.
Until recently, the struggle was real for Klein as well. After completing a two-month program at the Kosher Culinary Arts Center, she worked as a private chef for two families while raising her young daughters, now 6 and 8 years old.
"I was coming home and I didn't even want to Watch for food, but my family was starving," she told me. "I had to get creative and figure out how to cook for my family. We ate cereal!"
She eventually realized that if she makes one big order a week, she spends an hour or so on Sunday preparing a few staples – fried chicken (or two) and vegetables, for example, along with another protein, a grain or two. as well as a host of simple sauces and dressings, these staples can be transformed within a work week (it's part of the Rally) into any number of quick, creative meals: tacos, salads, cereal bowls, sandwiches, scrambles and more.
"I saved a ton of time, a ton of money, and it helped me have a stress-free week," Klein said. "My kids ate healthy food and there was always something new for them to try. I thought, "If it worked for me, it will work for others." "
In this way "Preparation + Rally" method was born. Klein created an online cooking subscription service that provided members with weekly shopping lists, menus, recipes, and step-by-step instructions. She made live videos on Instagram where she and her followers cooked meals together. (After moving to Los Angeles, there was a time zone issue and she started pre-recording and uploading videos to YouTube.)
The book was the obvious next step. It features 10 weekly kosher meal plans with titles such as Spicy and Stewed, Heroes in One Frying Pan, Winter Comforts, and Absolutely No Vegetables, each with a shopping list. Each has a shopping list, a group of "Prepare" recipes that can be made in about an hour one day a week, and "Rally" recipes that allow for quick and often inventive use of these essentials.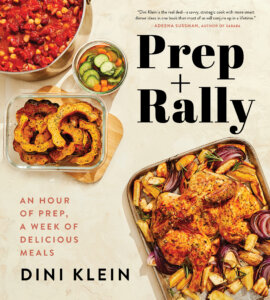 There's also a chapter titled "Last Minute Scramble" that outlines clever ways to turn eggs into a satisfying last-minute meal. Another is called "Sweets, Snacks and Everything in Between" – it has a recipe called "Dang Good Breakfast Loafmade with an autumnal mix of carrots, applesauce and cinnamon is an obvious choice for high holidays.
Intrigued by the Prepare + Rally method and the menu—albeit skeptical that some of them would only take an hour to cook—I chose a meal plan called "Brecky for Dinner" and got to work.
In about an hour, I had to put together fried chicken with root vegetables, Hulk soup with green vegetables, cornbread, picadillo beef, soy Brussels sprouts, pickled vegetables, Green Goddess sauce and egg mixture for french toast. rally to produce later in the week with leftover cornbread.
I took all the ingredients and laid them out on trays – one for each of the "prep" dishes – and set a stopwatch to see how long the whole process took.
I think I may have chosen a particularly ambitious menu, especially since the chicken was supposed to be whipped and I decided to make it myself. (Blind means to cut the spine out of a chicken, i.e. to make it a butterfly, so that it lies flat on the brazier and therefore cooks faster than a normal whole chicken. I have done this many times before, but this is not the case. still takes eight minutes of my precious hour.)
So how did it go?
About an hour and a quarter later, I had a perfectly cooked, deliciously seasoned fried chicken with vegetables, a bright vegetable soup with lemon and dill, a fragrant picadillo with capers and olives, which I made. with plant-based meat instead of beef, lovely cornbread, and a dairy-free green goddess dressing that I want to slather on everything from now on.
I ran out of steam before I got to the Brussels sprouts, but they were easy enough to make within a week, as was egg mix for french toast. I already had homemade pickles in the fridge, so I skipped this recipe as well.
There were a lot of pots and pans, as well as a lot of food that needed to be stored in the refrigerator. I wish I had more table space and a bigger oven and fridge, but if I was still cooking regularly for a family of four, I probably would.
I wondered if the directive to cook everything in an hour would result in a meal that would save on taste, but everything tasted fantastic. Will I choose to cook the onion and garlic at a lower heat next time so as not to burn the garlic? Yes. And I would definitely ask the butcher to beat that chicken.
Even though Prep recipes can take the average cook about an hour and a half to put together on a Sunday, it's so nice to have it all in the fridge, ready for dinner for the week. Root chicken with Hulk soup was hearty and cozy, and the chicken was great after a couple of days, remade into green goddess salad with chicken wedges.
The "beef" picadillo was amazing with cornbread (the only thing I had to do that night was toast those soy brussels sprouts) and the cornbread french toast with eggs and pickled vegetables was a fun and filling breakfast for dinner.
Leftover chicken can also be used in several of the book's other Rally recipes: Egg Rolls with Chicken and Broccoli, Mexican-style Chicken Flauts, Fried Chicken Lavash Pockets, California Chicken Salad, or Easy-Peasy Chicken and Rice.
And although not every dish seems completely "childish", every menu can be adapted.
"I always vouch for one meal for the whole family with a few tweaks to make it work for everyone," Klein said. "And DIY dinners are a really great way to do that. You decide what the taco filling is, but you can choose how you want to eat it. Children think that they decide everything, but you dictate what will be for dinner, and they choose how to enjoy it. They make those decisions, but they eat your lunch."
She added that getting kids involved in preparation or assembly is a great way to raise confident and happy eaters.
And for readers who may lack confidence in the kitchen, Klein suggested this approach: "The first time you do this, it can feel a little intimidating and intimidating, so you might be cooking two things instead of all at once. There are no rules. Our job is to keep tiny people alive, to live life and to do the best we can."
The goal, she added, is to make it as easy as possible to get through the week. "So make those changes, make them work for you, and have fun with the process."