Week 2 – Forest Scout
September 24, 2022
To celebrate what we love most on Friday, here are five recommended movies from the past months and upcoming movies in theaters for you to add to your watchlist (no spoilers):
1. "Pearls" – directed by Tee West – duration 102 minutes.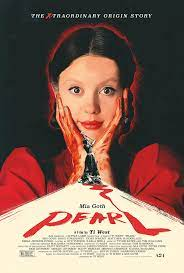 In the A24-produced prequel to Ty West's chilling X, starring Jenna Ortega and Kid Cudi, The Pearl turns out to be the film no one may have asked for, but film buffs and horror film fans need to resurrect. the spirit of old grindhouse horrors. Pearl, starring Mia Goth as Shelley Duvell's doppelgänger, plays Norman Bates' level of insanity as her remote farm life outgrows it and she longs to travel to become an actress in Hollywood. Restrained by family life and religious repression, her ambitions soon turn blood red in this movie inspired by the Texas chainsaw massacre. In an 88% review of Rotten Tomatoes, Goodfellas director Martin Scorsese described the film: "I was fascinated, then dismayed, and then so excited that I had a hard time falling asleep. But I couldn't stop watching." Setting the film to good opinions and good times.
2. Moonage Daydream – directed by Brett Morgan – 134 minutes long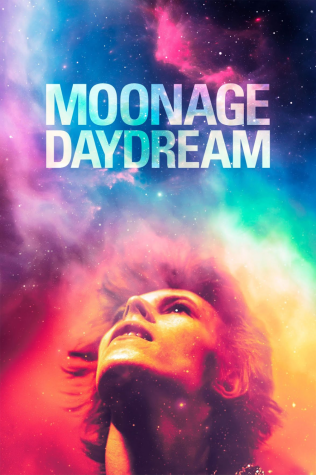 For a cinematic journey through the life of David Bowie, a never-before-seen chameleon-like singer is cut out and reborn into an odyssey. With a 90% on Rotten Tomatoes, the philosophical and gripping film is "a feverish dream of sound and vision," Variety said. As well as a stunning and breathtaking presentation by David Bowie to present a side of him that was enchanting with the music he made, not the life he lived. Recommended for fans of Ziggy Stardust.
3. The Barbarian – Directed by Zack Cregger – Runtime 102 minutes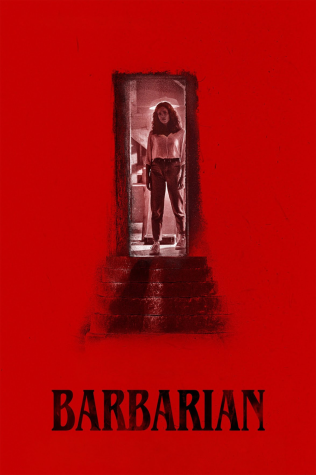 Another recommendation for lovers of horror or fun weekend hours is The Barbarian, a film about a young woman who arrives at her Airbnb late at night to find that a double-booked guest has already been booked there. But since she decides to let him stay, she should not be worried about him, but about what she will find that will later consume her while the holidays continue. The nod to classic horror films like Psycho and House is a notable addition to the long list of horror films that debuted this year and even within a month. Bill Skarsgård is joining the cast to make a film full of intense violence and gore, so be warned before watching. If you can get past, enjoy this homage to arthouse horror!
4. "The Woman King" – directed by Gina Prince-Bythewood – duration 134 minutes.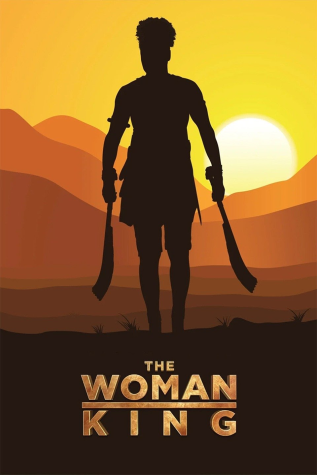 To celebrate the introduction of director Gina Prince-Bythewood's dramatic filmography, The Woman King is the story of an all-female band of warriors that make up the Dahomey tribe in Africa. Led by Viola Davis, a powerful actress when it comes to choosing her characters, fully immersing herself in their lifestyles, and completing her performance with a heartbreaking performance, her starring role in this film is enough of both a recommendation and a triumphant story. unfolds. However, the film's inaccurate history of the tribe fails to expose many of the misconceptions committed by the tribe in real life, leaving it as it is, a story that is layered with dramatization and fiction, but nothing from Hollywood! So enjoy the emotional performance and phenomenal production work.
5. Avatar – directed by James Cameron – running time 201 minutes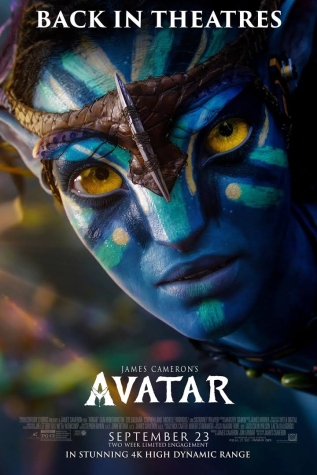 Returning to theaters this Friday, Avatar returns to our screens and our memories as an extraordinary evolution of CGI-based storytelling. As James Cameron wowed audiences with his sensational visuals and deep anti-war and pro-green messages, the re-release has sparked buzz around Avatar: The Path of Water, which will be released this year on December 16th. . The masterpiece, which will be presented in a new, highly dynamic 4K restoration, will last two weeks for limited theatrical viewing, and will also top the charts once again as one of the highest-grossing films. during all this time.